How to advertise local businesses
Small business owners and advertising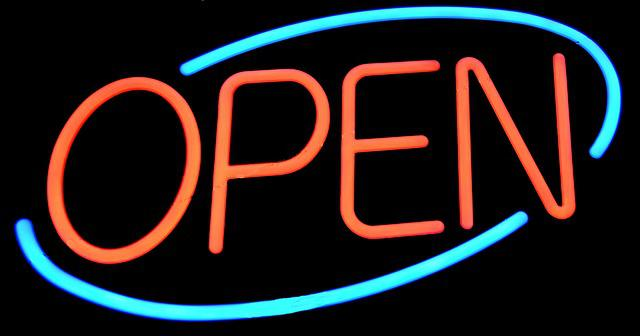 Let's face it you're here because of the title and want to see if you can get something out of this article. To be honest you may not get anything out of this and that's because once your done reading this you may try some of it but it will tail off.
You started a certain business because you know that industry, you are the expert in that industry of whatever business you started. Now learning all of this is time consuming and I promise if you don't want to hire someone we'll help you as much as possible with free tools or paid tools to get you see in the giant sea of the online and offline world.
I'll going over some things but not in full detail. I'll write post's later going into full detail as time goes on so remember to sign up for my weekly newsletter. First things first lets discuss your audience who is it?
Potential customers
Know who you're talking to. A common blunder is to believe that "anyone" can be your local customer. Larger companies may be able to appeal to a larger market, but there's a reason why they say "the riches are in the niches".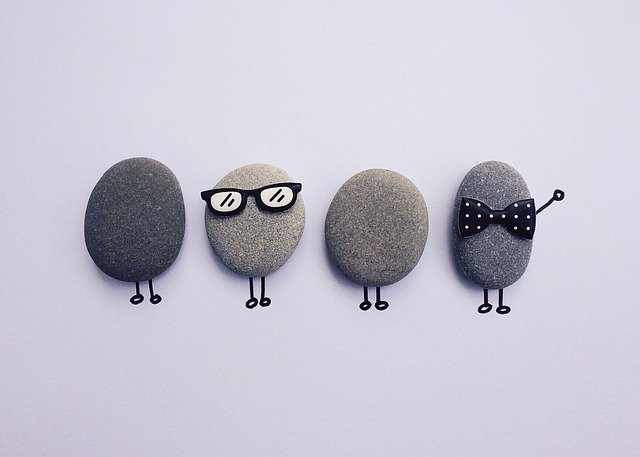 As a small business, you'll have the most clout in a specialty. And you must grasp their pains, difficulties, triggering events, and priorities in order to build a niche and appeal to buyers within it.
What is it that is driving them to make a purchase? What would it look like if they achieve their goal? Knowing these things will aid you in crafting a marketing strategy that resonates with your prospective customers and creates a convincing argument to your local audience.
Begin by considering who you currently work with (local customers) and who you'd like to work with in the future (new customers).
Then, begin the process of getting inside the mind of your potential customers, client, or patient and establish a buyer persona. How can I improve my small business advertising?
Just remember this when trying to come up with a marketing efforts, what is the pain point, difficulties, events triggering those pain points/difficulties, and priorities of your local customers.
How to advertise my local business
Maintain a laser-like focus on a single set of goals and objectives.
If you're new to the world of how to promote your business you are not alone. You've probably been bombarded with a ton of phone calls or walk in sales people pitching a new marketing strategy and trust me there are a million different paths you can take.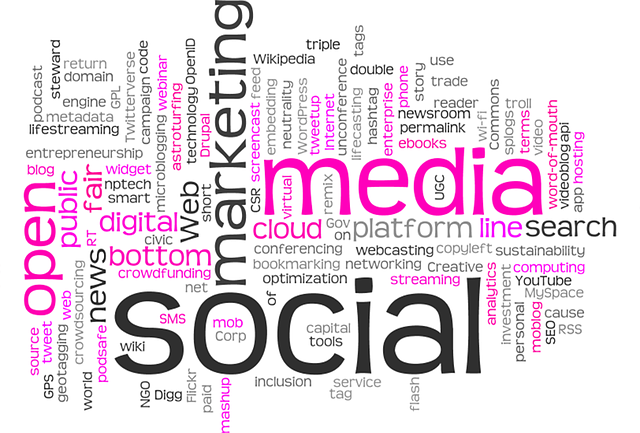 It's tempting to try to accomplish everything at once and build a complex machine in the hopes of covering all your bases, but it's also easy to take on too much. Instead, figure out where you'll have the most influence.
Where in your marketing do you have the biggest blind spot that's preventing you from growing is it social media platforms, business website, or local news outlets? Set a performance objective centered on that one critical area, and devote your resources to one channel until you've mastered it.
When you've made more progress toward that single goal, you can expand your efforts or pivot to other activities. If you feel the need to grow and expand that presence quicker I highly suggest hiring someone to assist you.
Promote your business
Make your value proposition stand out. There's no reason for a new customer to feel obligated to deal with you if there's no difference between you and your competitors.
Your value proposition is what will set you apart from other business owners and convince your potential clients or customers that you are the right new business for them.
What can you do better than anybody else in your field? It's a powerful argument if you can convey it and I suggest making that the sticking point to make your business standout.
Promotional strategy
Concentrate on what works. Pay attention to the statistics once your promotional tool are up and running and you've tried a few things.
This can help you figure out what's working. It's a smart idea to double-down on established revenue-generating tactics as you grow. Partner with a local influencers to generate publicity and brand loyalty.
Short-Term Marketing strategy
Make the most of short-term opportunities. Begin by being scrappy. It's crucial to show ROI (return on investment) sooner as you scale since this will provide you with the momentum and cash flow to invest in larger initiatives, long-term marketing budget, and more long-term growth strategies.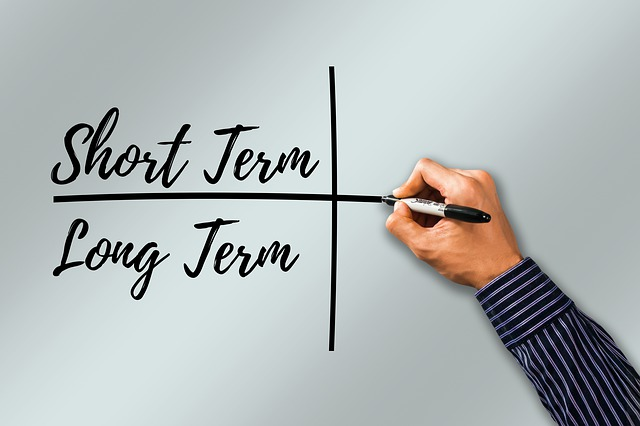 Time-consuming tactics such as SEO (search engine optimization) aren't a good fit for your main objectives because you won't get a return quickly enough. If you have the resources, go ahead and start there, but don't put all your eggs in one basket.
If you have proof that individuals are searching Google for your solution with the intent to buy, you may find that paid ads will provide you with that short-term ROI. What is the best method of advertising for a small local business?
PPC (pay per click) advertisements are generally offered on Google ads and Bing ads. PPC advertising is an alternative method of SEO. Generally speaking, businesses make $2 for every $1 they make in Google AdSense for every $1 they make.
Again if you are doing this alone proceed with caution this can end up costing you a large amount of money you may not have. Please do the research or hire someone when it comes to PPC.
Free advertising
Make use of free marketing resources. When it comes to free advertising materials, keep in mind that since you've committed to a specific purpose and scope, there's no need to overspend on frills.
When possible, use free promotional tools, and only invest in premium tools if you believe they will significantly improve your current operations or performance. Here's a collection of useful marketing tools (some free and paid).
But the best free advertising any business can get and this is only my opinion shared my millions of others is word of mouth.
Existing customers
Recognize the value of existing consumers. I've been doing this a long time and I I've been a consumer myself for a long time not that long I'm 45 at the time I'm writing this.
But having existing customers word of mouth is a golden ticket for some small businesses. It can be spread on their social media accounts, local events, community events, and best of all leaving a review for those that had not heard or read the positives mentioned above.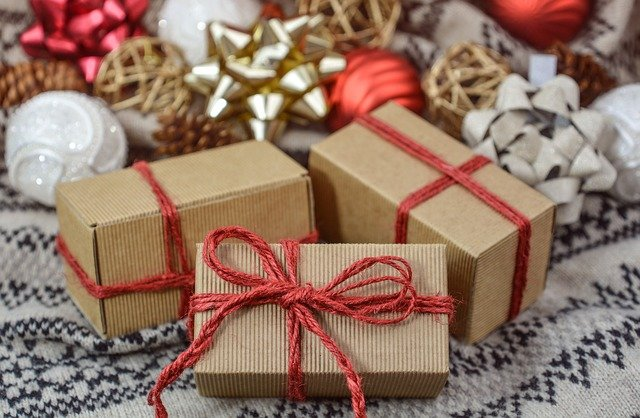 Identify chances for upselling, cross-selling, and repeat purchases. Because they've already purchased from you, your existing consumers already know, like, and trust you.
If you've given them a positive experience, they'll want to do business with you again and again as needed. Even if the need does not emerge (for example, in circumstances where the transaction is one-and-done with no upsell opportunities), you should nonetheless delight your customers. Word-of-mouth advertising is a powerful (and free) marketing tool.
Social media platforms
Make use of social media channels to promote business online. Social media may appear to be nothing more than a pleasant way for people to interact and socialize, but it's actually a tremendous to target audience that you want.
It can also increase your domain authority, improve your search engine results pages, and communicate with a potential customer through social media. Why wouldn't you want to be recognized in places where your potential clients hang out?
Own website
Make a website to take control of your internet presence. One of the most valuable assets you can establish for your small business is a professional-looking website.
This is where you will describe who you are, what services you provide, where you are located, and how a potential customer may contact you. It's a channel you'll always own (unlike other platforms that change policy or go out of style), and it may generate organic traffic as well as send visitors through advertising and other marketing efforts.
Your website isn't just a glorified brochure. A website is seen by a majority of people now that you are a serious business owner.
By learning how to convert traffic into leads, you can turn it into a salesperson who works 24 hours a day, seven days a week (more on that later).
Promote your business via Blogging
Consider starting a blog to attract new visitors to your website. Blogging is an excellent approach to create organic traffic, especially from prospective customers who have not yet made a purchase decision.
It can also help you gain credibility in your field and position yourself as a thought leader as a small business owner. You can use an affordable or free website builder to create a free site and use one of their themes to start a blog.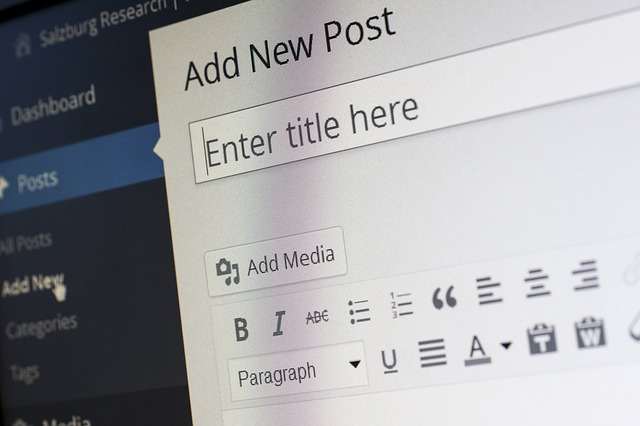 Even if you simply publish once a week, it will assist to increase your website's online presence and educate your potential customers about why they should trust you as a small business owner. Check out this beginner's guide to writing if you're planning on writing your own posts.
Once you've started writing, you can include a call-to-action on each of your posts to encourage readers to subscribe to your blog and get emails. This is an excellent approach to start collecting leads and giving potential customers a means to find out more information if they aren't ready to buy yet.
Email marketing
Make sure you're collecting information from prospective customers. We've talked a lot about visibility and traffic, but we haven't yet discussed how these factors might help you generate revenue.
Implementing a conversion tool is a simple method to start producing leads or clients from your website. I can help set one up for you to start collecting email addresses from potential customers by utilizing this tool to add a pop-up widget to your website.
Or, you can learn how to do so with one of the free website builders. You can then send them promos and offers in order to turn them into paying clients.
You can also use any of the conversion tools listed below to help you optimize your website and generate leads. Yes it's a lot if you've made it this far which is why I stated start on one thing and master it and move on to the next.
Online marketing (Ads)
Invest in advertisements. Organic traffic takes time to build, and as small businesses start out out again we suggest you rather put your money into quick wins.
Pay-to-play strategies that target consumers with strong intent are excellent for achieving short-term results and launching subsequent goals. If you know your target audience is browsing the web for your product or solution, Google Ads are ideal.
If they aren't, you might want to look into social media advertising. Individuals on social media have lower purchasing intent, but with well-targeted ads and enough exposure, you can pique qualified leads curiosity.
Paying customers
We talked a little about this earlier. Make use of word of mouth as a marketing tool.
As previously stated, satisfying customers may have a significant impact on your small business, particularly in terms of repeat purchases and word-of-mouth marketing.
Customers will be more likely to leave reviews, give testimonials, and tell their friends about you if you provide a positive experience.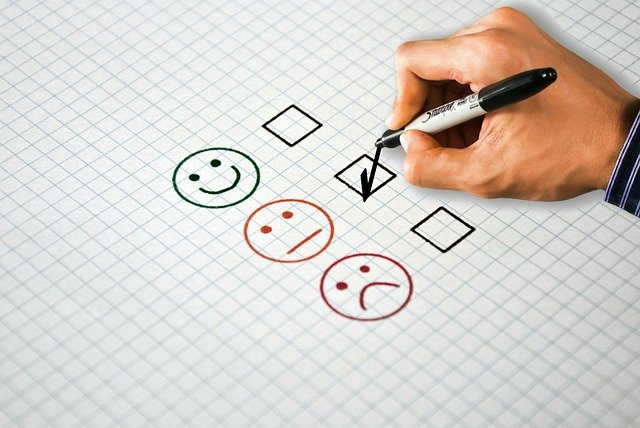 As a result, measuring customer happiness and encouraging customers to spread the news is a fantastic idea. Local customers spreading that news should also be rewarded to turn them into loyal customers.
Provide special discounts for them, or other incentives to help your existing customers spread the word. Local businesses depend on it and providing a positive experience or not can make or break a business.
Mailing
To nurture leads, use email marketing. I touched on it briefly just above but please do not under estimate the power of receiving email.
Just because you've turned website visitors into leads doesn't guarantee they're ready to buy. It's critical to stay on their minds and move them closer to making a purchase.
Email marketing is an essential component of your marketing arsenal. In fact, 73% of millennials prefer to receive business interactions via email.
This method of communication is simple, free, and scalable for both new and existing consumers. Experiment with emailing out newsletters (with your sleek new blog entries) and other promotions to your database once you've set up an email marketing platform (many are affordable or even free).
We understand that small business owners don't have a lot of spare time to spend to digital marketing, so consider adopting marketing automation to help you out. I'll have a guide coming soon to show you the ropes.
Enjoy and Good Luck
I enjoy helping small businesses take charge of their marketing strategy to promote your business. I'll have more articles coming soon with all kinds of tips and strategies for you to use.
New customers is what we are striving for and I'll be happy to help take your local business to the next level.